3 Craft Breweries in Gatlinburg and Pigeon Forge You Should Try
May 20, 2023
If you are a craft beer lover, you are always on the look for new breweries offering unique brews. Over the past few years, the Smoky Mountains have had an increase in craft breweries! There are plenty of craft breweries ready for you to try out on your next Smoky Mountain vacation. Here are 3 craft breweries in Gatlinburg and Pigeon Forge you should try:
1. Gatlinburg Brewing Company
Gatlinburg Brewing Company serves up innovative brews, hand tossed brick oven fired pizza, and large pretzels right along the Parkway. One of the most popular breweries near Gatlinburg TN, it was started by a local passionate homebrewer and has been so successful they recently opened up a second location in Sevierville. Here you will find a range of craft beers including IPA's, saisons, stouts, and pale ales. The name of their beers tend to follow the theme of the Smoky Mountains. At Gatlinburg Brewing Company, you will find beers like 'Don't Feed the Bears' and 'Mountain Merman.' GBC is a family friendly establishment with live music throughout the week. They have been complemented for having a great atmosphere and friendly service!
2. Smoky Mountain Brewery
Established in 1996, Smoky Mountain Brewery is notable for being the oldest craft brewery in east Tennessee and one of the largest working microbreweries in the state. Their goal is to keep things simple for consistency! That means simple ingredients and a simple food menu. They offer a range of beer styles from English to German to IPAs. If you want to try a range of their beers they have 5 oz samplers available for your consumption. At their Pigeon Forge location, you can try beers such as 'Cherokee Red Ale' and 'Appalachian Pale Ale.' SMB also serves unique cocktails, wine, bourbon, and whiskey. SMB brands itself as 'A natural gathering place for any televised sporting event or just for a great meal with friends.' The food is traditional pub style including wings, burgers, and pizza. You can find their craft breweries in Gatlinburg and Pigeon Forge.
3. Wild Bear Tavern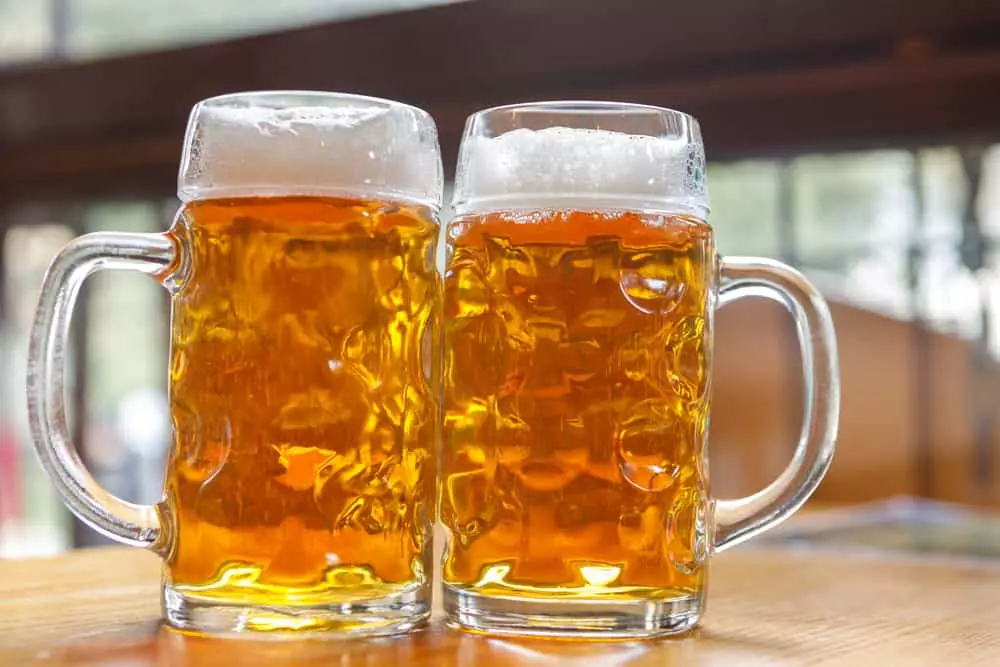 Are you looking for a more unique brewery in Pigeon Forge? Head to Wild Bear Tavern! Not only does this spot offer ice-cold German beer, but it also offers authentic German cuisine, including Bavarian-style burgers and sandwiches. If you're not in the mood for a craft beer, try one of their famous specialty cocktails, like the Wild "Bear"y Moonshine or the Pink Honey Martini. Wild Bear Tavern also offers whiskey flights, bourbon, and German wine. You'll find Wild Bear Tavern right on the Parkway in Pigeon Forge!
Now you know where to get a good brew or two during your Smokies vacation! These craft breweries in Gatlinburg and Pigeon Forge are sure to offer up a great experience. Since you have an idea of where you want to eat and drink when you stay with us, you will have to decide what you will do! Look through our Freedom Fun Pass to see which attractions you'll get free tickets to when you book with us!