Rev Your Engines as the Shades of the Past Rod Run Roars into Town!
March 21, 2022
Pigeon Forge welcomes hot rod owners and enthusiasts as the Shades of the Past Rod Run races into town this September! This awesome car show showcases more than 200 hot rods as owners compete for prizes, while vendors and a giant swap meet welcomes guests to the event! Whether you own your own hot rod or just want to check out all of the excitement, here is everything you need to know about attending the Shades of the Past Rod Run:
What to Expect
The Shades of the Past Rod Run car show is a gathering of hot rod owners and fanatics to celebrate classic hot rods, custom cars and classics up through 1972. Spectators can enjoy roaming the event grounds and checking out all the hot rods, or finding an awesome deal at the huge swap meet! Participants in the event will compete to win one of two top prizes, including a giveaway of $10,000! There will be awards given out for Best Street Rod, Best Street Machine, and Best Street Cruiser. In addition to cash prizes, winners will have their cars featured on the cover of Modern Rodding magazine.
The event will be held on Friday, September 9th and Saturday, September 10th, 2022, at Dolly's Splash Country in Pigeon Forge. Parking is available for at Dollywood's parking lot F, where trams will provide free transportation to spectator gate #2 during the show. Additional parking is available at the Pigeon Forge parking lot on Teaster Lane, where trolleys are available to and from spectator gate #2. Free parking is also available on Veterans Boulevard where free buses will shuttle guests to and from gate #1.
Admission and Registration Fees
Spectator admission to the Shades of the Past Rod Run is only $15 per person, per day. Children under 12 years old are admitted to the event for free! For those who would like to participate in the event, the registration fee is $50 which includes 2 adults admissions on each day. Registration will be offered at Dollywood's Splash Country on Thursday September 8th from noon until 5:00 P.M. as well as on both Friday and Saturday beginning at 8 A.M.
CLICK HERE TO LEARN MORE ABOUT THE SHADES OF THE PAST ROD RUN!
Where to Stay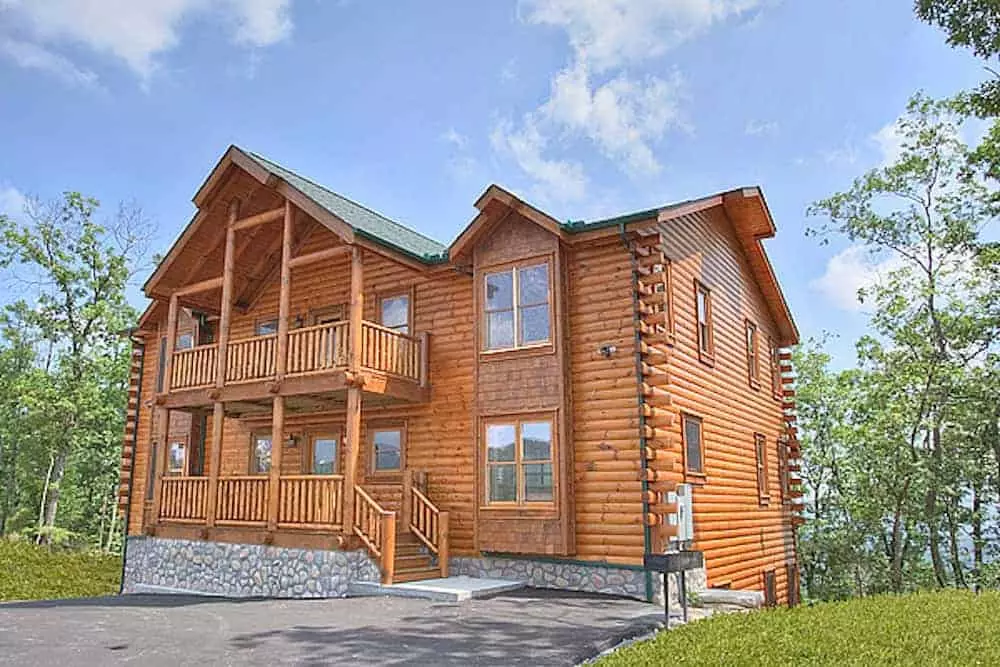 If you have a group of family and friends that are planning on attending the car show, or one of the other car shows in Pigeon Forge, stay with Large Cabin Rentals for the best accommodations in town! We offer a wide variety of beautiful cabins throughout Gatlinburg and Pigeon Forge that are perfect for group vacations to the Great Smoky Mountains. Our cabins are situated in scenic locations where you can enjoy the beauty of the mountains while still being just minutes from the show and fun local attractions. Stay with us and enjoy fantastic cabin amenities such as full kitchens, hot tubs, flat screen televisions, game rooms and much more!
Check out all of our cabin rentals in the Smoky Mountains today to plan your trip to attend the Shades of the Past Rod Run! We look forward to seeing you soon at Large Cabin Rentals!