Top 4 Reasons Why Your Group Will Love Staying at Our Rental Cabins Near Dollywood
April 02, 2019
If your group is looking for the perfect place to stay near Dollywood, there is no better option than Large Cabin Rentals! Our cabins are situated in scenic locations where you can enjoy the beauty of the Smokies, but yet you are still just minutes from all of the thrilling rides, shows, and attractions at Dollywood! Here are the top 4 reasons why your group will love staying at our rental cabins near Dollywood:
1. Cabins of All Sizes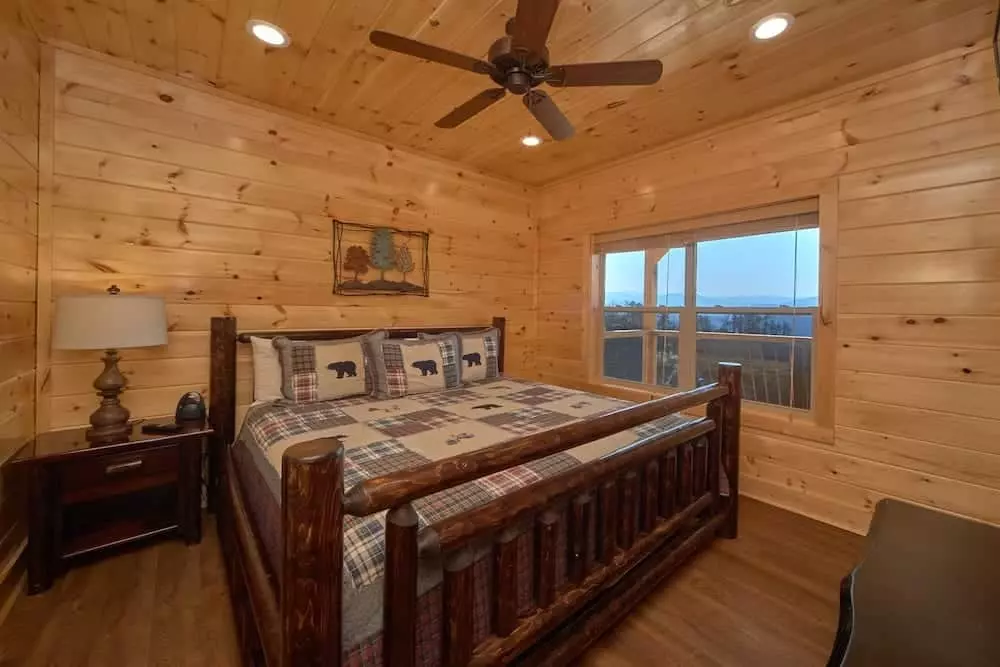 One of the things that you need most before or after an action-packed day at Dollywood is a comfortable night of rest. So, you will be happy to know that we have cabins of all sizes to meet your needs! Whether you are seeking a 4-bedroom cabin for a large family or a group of friends or an 18-bedroom cabin for a family reunion or church retreat, we have you covered! Everyone in your group will love having the privacy of their own bedroom and will feel fully rested and ready to visit the theme park in the morning!
2. More Affordable Than a Hotel
Your group will be pleasantly surprised to know that our rental cabins near Dollywood are much more affordable than a hotel! When you compare the cost of staying in separate hotel rooms versus one of our large cabins with multiple bedrooms, we come out ahead every time! In fact, you can use our convenient money saving calculator to see how much you save just by staying with Large Cabin Rentals!
3. Tons of Fun Amenities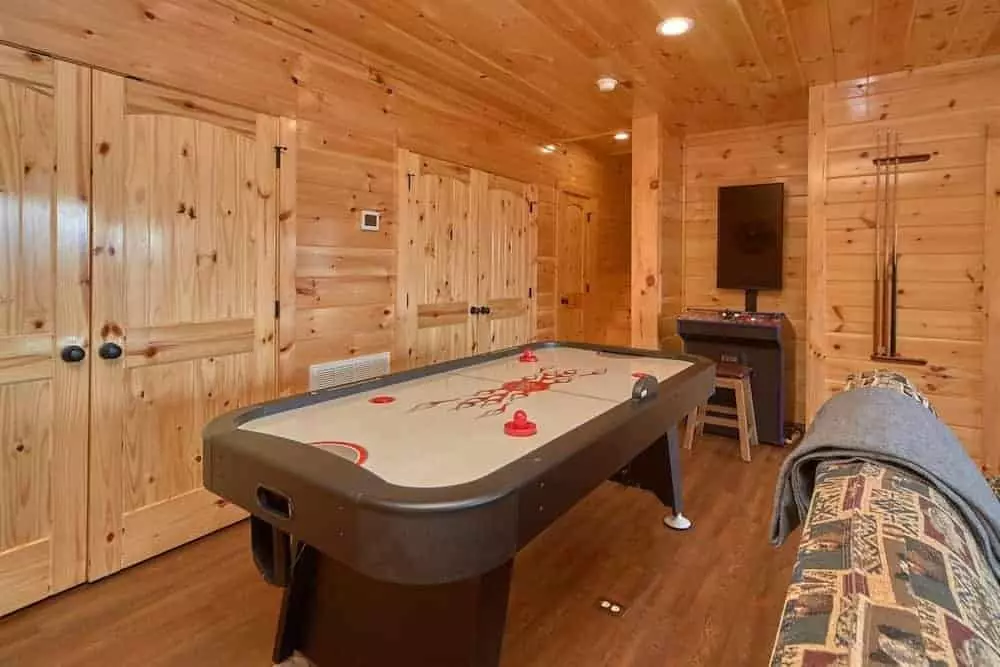 The fun doesn't stop when you leave Dollywood because there are tons of entertaining amenities available in your cabin! Many of our cabins feature a home theater room where you can enjoy a massive movie screen and state-of-the-art sound system for the ultimate viewing experience! The only thing that you need to bring along is the popcorn, which you can easily make in your cabin's fully equipped kitchen! If that doesn't sound good enough, we even have some cabins that include a private indoor swimming pool! From game rooms to hot tubs, there's something for everyone in your group to enjoy.
4. Modern Exercise Facility
While Dollywood is home to exciting roller coasters and world-class shows, the park also has some of the best restaurants in Pigeon Forge! If you experienced one of the delicious buffets or enjoyed some ice cream or cotton candy during your visit, you can take advantage of our modern exercise facility to work off those extra calories! The newly renovated fitness center at Large Cabin Rentals features a treadmill, free weights, several weight machines and a flat screen television for some entertainment during your workout. The fitness center also features a sauna and steam room facility, which is a wonderful way to unwind after a day at Dollywood!
Check out all of our Smoky Mountain cabin rentals near Dollywood today to enjoy the best group accommodations in town! We look forward to seeing you soon at Large Cabin Rentals!