Top 4 Restaurants in Pigeon Forge That Families Will Love
February 19, 2020
When it comes to dining out in Pigeon Forge, there are plenty of fun options for families! Whether you have young children or hungry teens in your family, everyone will find something tasty to satisfy their appetite! Your Smoky Mountain vacation is also an excellent opportunity to try some delicious Southern cooking and local specialties! Here are the top 4 restaurants in Pigeon Forge that families love:
1. Paula Deen's Family Kitchen
Paula Deen's Family Kitchen at The Island in Pigeon Forge serves up endless portions of their Southern style entrees and side dishes, and every guest ends their meal with a dessert of their choice! Since all of the food is served family style, help yourself to endless portions of the delicious food and pass around the dishes to your other family members! While dining on classic Deen family recipes, you will enjoy the unique family-style setting that makes you feel right at home! The 300 seat dining area upstairs also offers the perfect spot to view the Island Show Fountains, a spectacular fountain show that starts every 30 minutes!
2. Mama's Farmhouse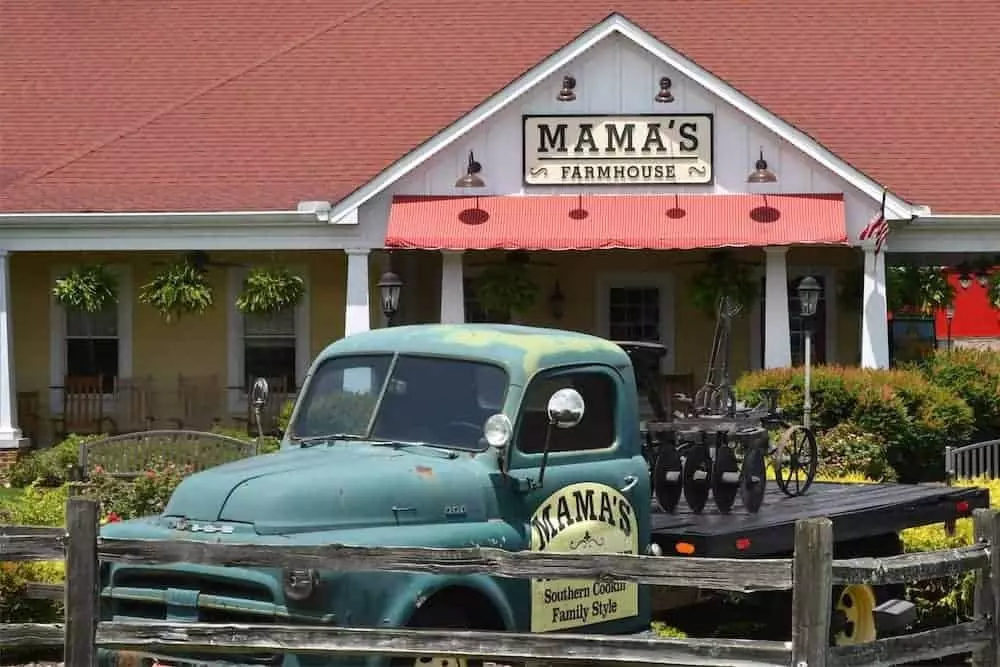 Another one of the restaurants in Pigeon Forge that families love is Mama's Farmhouse, where you can enjoy all-you-can-eat, country-style cooking! While relaxing at your table, the friendly staff will bring a portion of each of the items on the menu that day for you to try. If you want more of any one item, simply ask your server and they would be delighted to bring you another serving! Mama's Farmhouse is famous for their award-winning homemade buttermilk biscuits and banana pudding, so don't miss dining here during your vacation!
3. Huck Finn's Catfish
If you have seafood lovers in your family, set your sights on a meal at Huck Finn's Catfish! This family-owned restaurant was established in 1995 and prides itself on offering affordable and delicious food in a laid-back atmosphere. In addition to the fresh catfish, you will find an extensive Southern menu with golden fried chicken, country fried steak, frog legs, grilled shrimp, ribeye steak and other favorites! All dinners are served with "all u can eat" vittles, which include homemade coleslaw, Southern hushpuppies and baked white beans!
4. The Old Mill Restaurant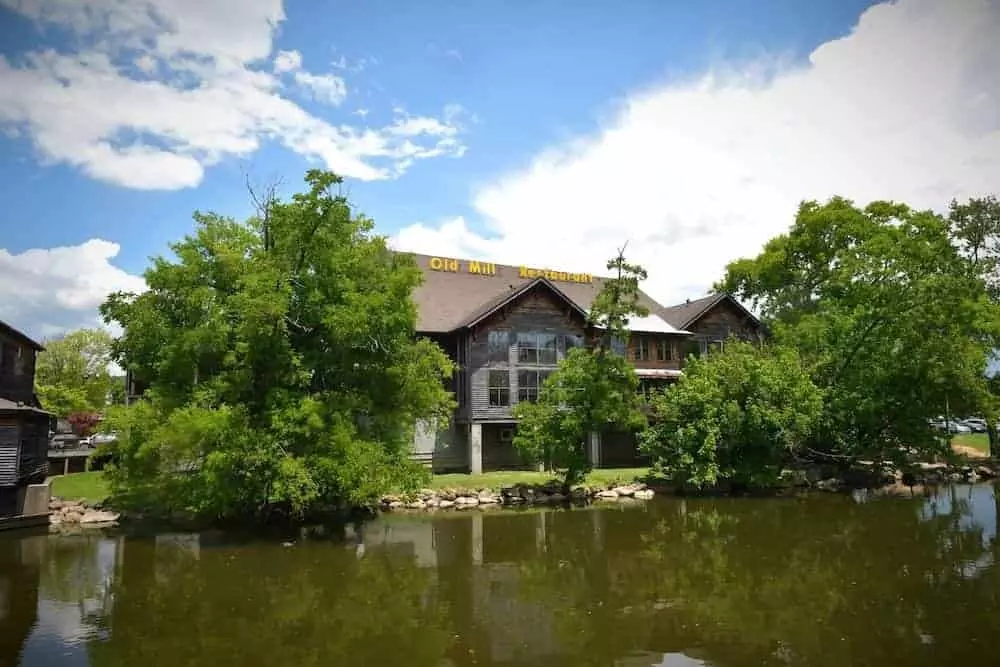 The Old Mill Restaurant has been a family favorite for years and is one of the most iconic restaurants in Pigeon Forge! This popular dining establishment has tables that overlook the Little Pigeon River as it flows through the water of a 200 year old mill, which has been placed on the National Register of Historic Places. Whether dining at the Old Mill Restaurant for breakfast, lunch or dinner, your family will love the flavorful comfort food and friendly atmosphere! Some of the menu specialties include fried chicken, fried country ham, boneless pork chops and homemade meatloaf.
Check out all of our Smoky Mountain cabin rentals today to stay close to these family-friendly restaurants in Pigeon Forge, and don't forget that you can take advantage of the full kitchens in our cabins to store your leftovers! We look forward to seeing you soon at Large Cabin Rentals!