Top 4 Scenic Drives in the Smoky Mountains You Should Take
August 19, 2022
If you want to see the beauty of the mountains but don't want to hike, you should take a scenic drive! You will have incredible mountain views, be able to see wildflowers or fall colors, and possibly even spot wildlife! Plus, it's a great way to spend time together. Here are the top 4 scenic drives in the Smoky Mountains you should take:
1. Cades Cove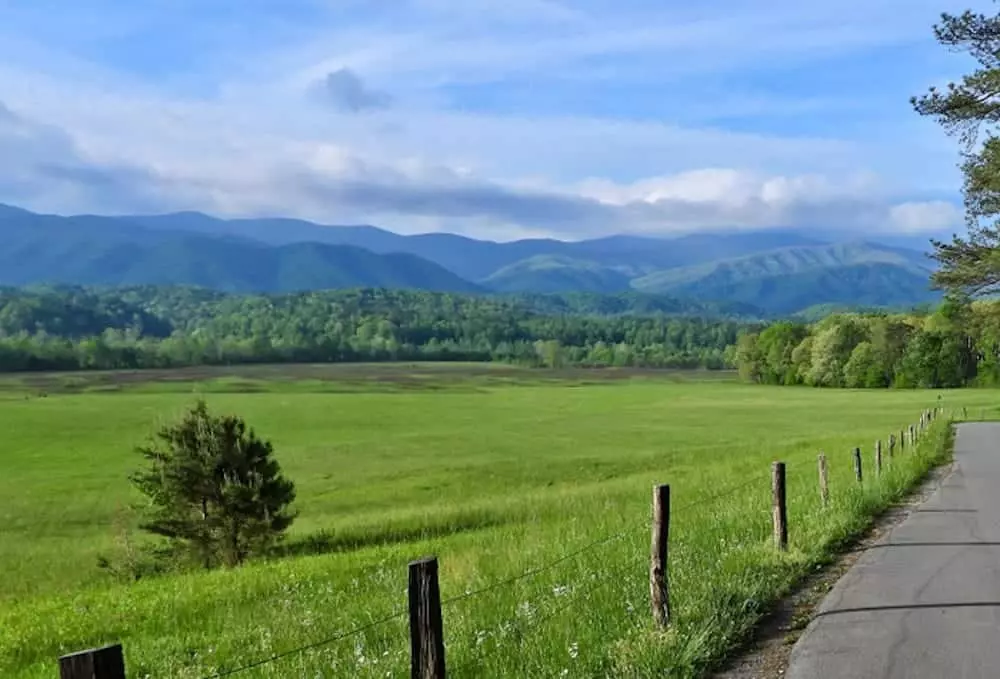 Cades Cove is one of the most popular destinations in The Great Smoky Mountains National Park. You drive 11 miles around a paved loop where you can stop and get out at any point to take pictures or enjoy the fresh outdoors. There are plenty of stops with historical buildings you can walk through, and you might even see black bears or other kinds of wildlife along your drive. There are 3 churches you can explore, as well as old homesteads so you can see how people lived when they first migrated to the area. There's also a grist mill, a smokehouse, and the ever-popular cantilever barn! You will want to come back again and again once you drive the Cades Cove Loop!
2. Newfound Gap
One of the great scenic drives in the Smoky Mountains is Newfound Gap. This road connects Gatlinburg TN to Cherokee NC. You'll wind and drive along with the mountains. This is a great road to take if you want to see the beautiful fall colors because of the elevation of the road. Not only will you be able to enjoy the beauty from your car, you could also stop at popular destinations along this road! There are plenty of trail heads you can access from Newfound Gap, including Clingmans Dome, a short 1 mile roundtrip hike to the highest elevation in The Great Smoky Mountains National Park.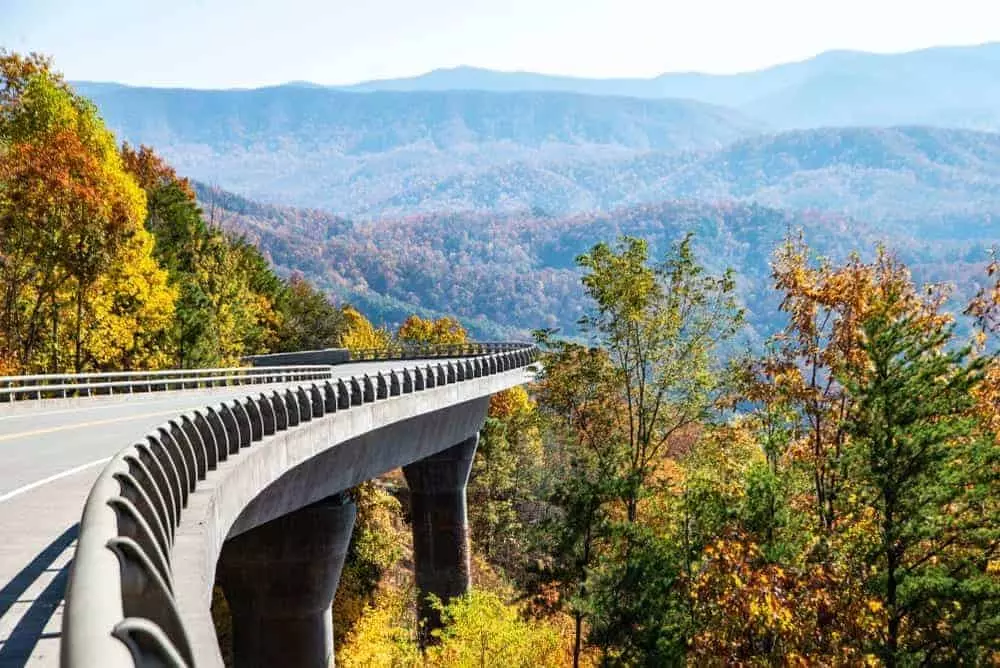 Foothills Parkway is a popular road to travel to see the Smoky Mountains. This government commissioned road has been constructed in sections over the last 75 years. The southern most 17 miles of the road runs from US 129 at Chilhowee Lake to US 321 at Walland TN. In 2018, the "Missing Link" portion of the Parkway opened, running 17 miles from US 321 in Walland to Wears Valley. There is still 33.5 miles in between the two sections where construction has yet to begin! If you want to see wildflowers and fall colors, you should definitely drive the open sections of the Foothills Parkway. You will all have a great time enjoying the beauty of the national park on this beautiful drive.
4. Roaring Fork Motor Trail
If you want to go on a road less traveled, try the Roaring Fork Motor Trail. Named after the creek the road follows along, this 5.5 mile, one-way road provides a truly scenic experience. You might spot wildlife in the woods from your car, and you can even get out and explore old homesteads. There are plenty of trailheads that lead off of this road, including Rainbow Falls and Grotto Falls, making Roaring Fork one of the best drives in the Smokies!
Taking one of these scenic drives in the Smoky Mountains is just one way you can enjoy yourself when you stay with us. Want to know about more fun things to do in the area? Check out these Smoky Mountain attractions for some ideas!