Top 6 Things to Do in the Great Smoky Mountains National Park
January 12, 2023
Are you visiting the Great Smoky Mountains National Park for the first time? You might be you're wondering what you should spend your time doing. This beautiful park offers visitors so much, from incredible animals you can watch to breathtaking scenery you have to see. If you're trying to plan your first, or next, trip to the Smoky Mountains, check out these top 6 things to do.
1. Explore the Trails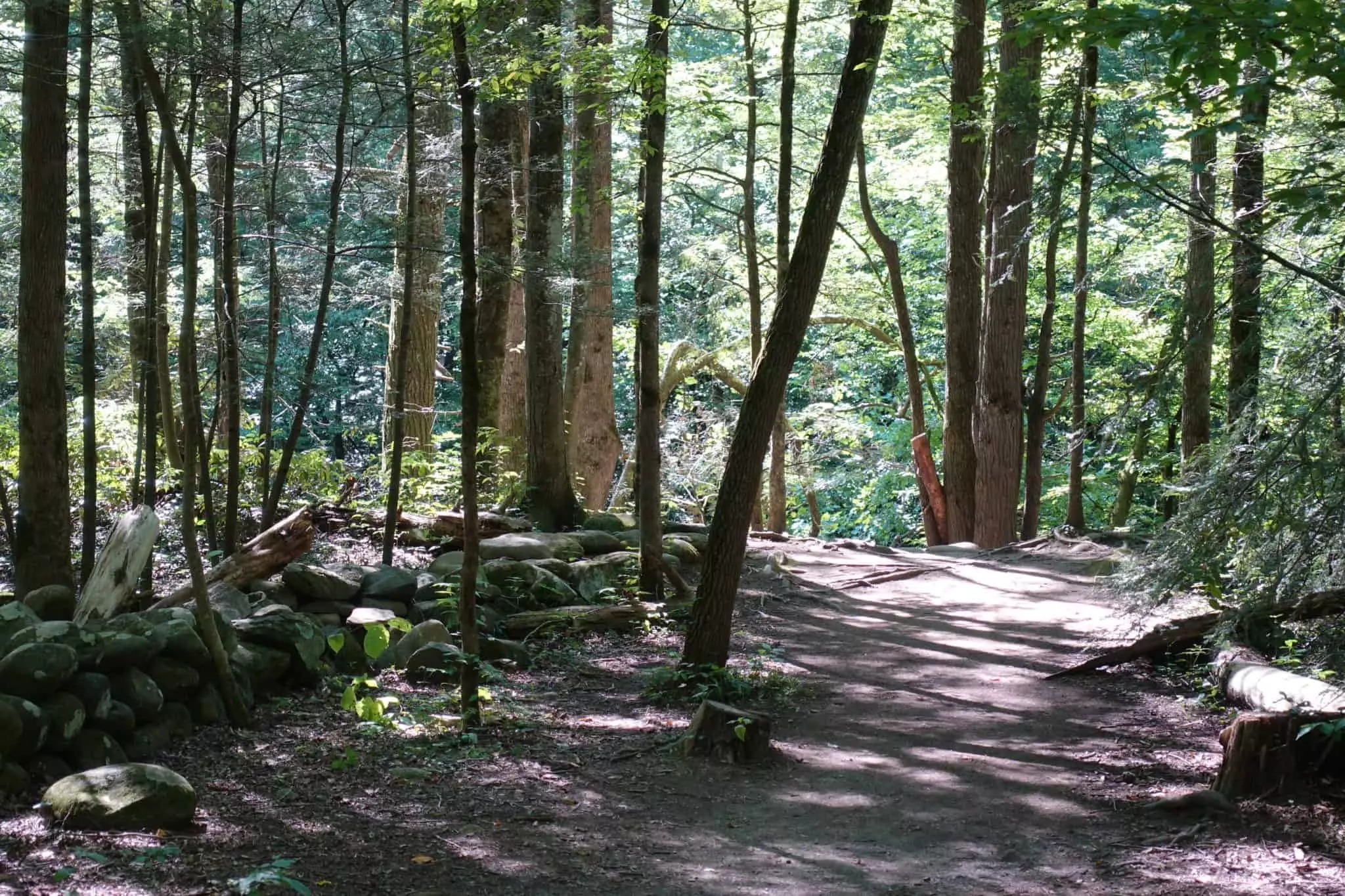 Of course, the most popular activity in the Great Smoky Mountains National Park is hiking! There are hundreds of miles to explore, and you have so many options based on your skill levels or certain things you want to see. There are simple nature trails that are perfect for young children or anyone who isn't able to navigate more difficult trails. Easy hiking trails are perfect for beginners, while more seasoned hikers can explore moderate and difficult trails. No matter what trail you decide to take, you'll have a blast getting out into nature.
2. Take a Drive
Everyone can take a beat and enjoy a beautiful drive through the Smokies. Even if you're just making your way through the park to get to a certain destination, you'll love taking in the scenery as you ride. Or, you can specifically take one of the popular scenic drives in the park like Foothills Parkway, Newfound Gap, or Cades Cove!
3. Enjoy a Picnic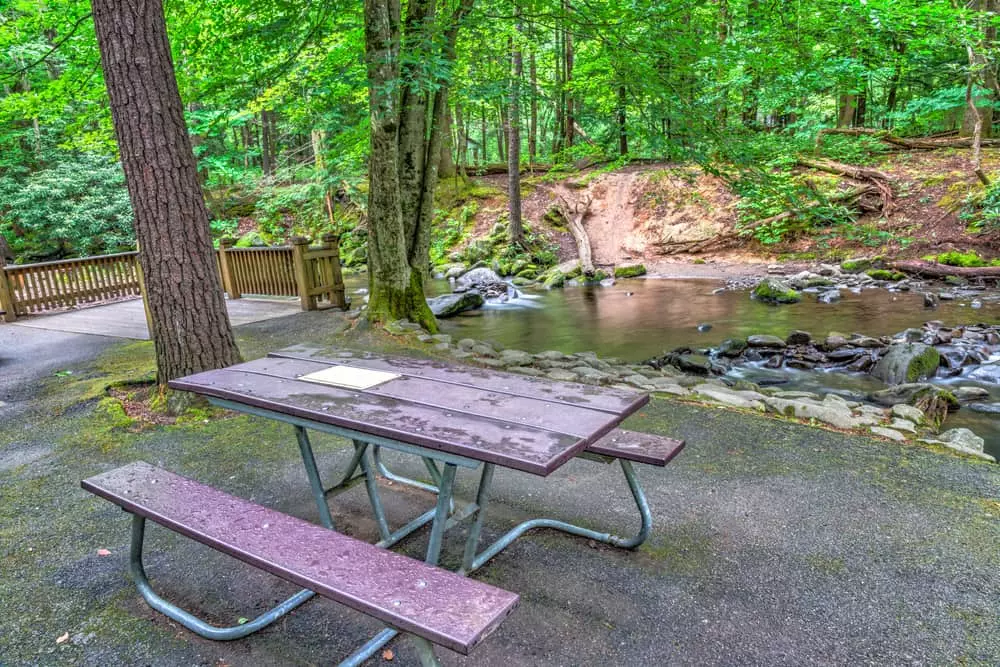 Another popular thing to do in the park is go on a picnic. There are several designated picnic areas in the Smokies, and they include tables and charcoal grills where you can prepare delicious food. But, you can actually have a picnic anywhere in the park! Just pack up the food, head out to where you want to go, and enjoy yourself!
4. Find Wildlife
The Great Smoky Mountains National Park is home to thousands of creatures, and people travel from all over the world to see them in their natural habitat. Of course, the most popular animal, and mascot of the park, is the black bear. Other wildlife you are likely to see as you're in the park include white tailed deer, birds, squirrels, fish, salamanders, and more.
5. See Historic Sights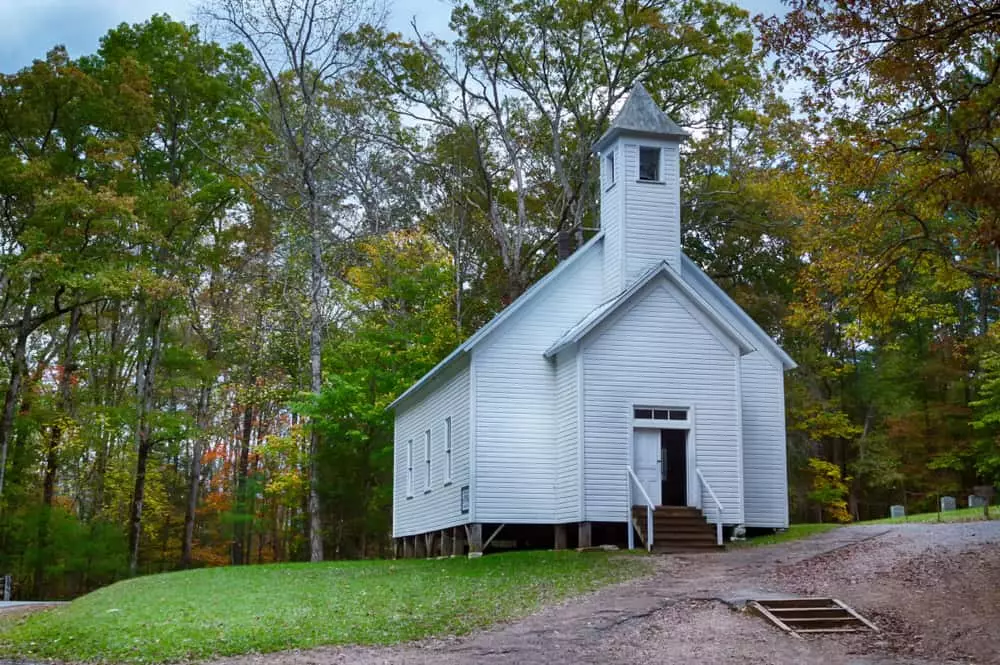 Since preservation is an important part of Smoky Mountain life, you'll find all kinds of restored historic sights throughout the park. Cades Cove has the largest collection of homesteads and historic buildings, but you can also find them along scenic drives, like the Roaring Fork Motor Trail. Also, there are plenty of remnants along several hiking trails as well. You have a ton of options when it comes to seeing a unique part of history in the mountains!
6. Go Fishing
Sportsmen will love getting out into a quiet area where they can relax and fish for hours. All you need is a fishing license and an idea of where you want to go! The creeks and rivers are full of bass and trout that will be fun to catch and release.
The Great Smoky Mountains National Park has millions of visitors every year, and once you're here, it's easy to see why. These are just some of the fun things you can enjoy while you're visiting. Want to know what else you can do when you stay with us? Check out our Freedom Fun Pass to see which attractions you will get free tickets to when you're our guest!