4 Reasons Your Group Should Stay in Our 16 Bedroom Cabins in the Smoky Mountains
May 18, 2021
Our massive 16 bedroom cabins are perfect for your large group and provide everyone with everything they could need to have an awesome Smoky Mountain vacation! Sit back and relax with over 60 of your closest friends and family members and enjoy all the perks of your cabin. Here are 4 reasons your group should stay in our 16 bedroom cabins in the Smoky Mountains:
1. There is More Than Enough Room for Everyone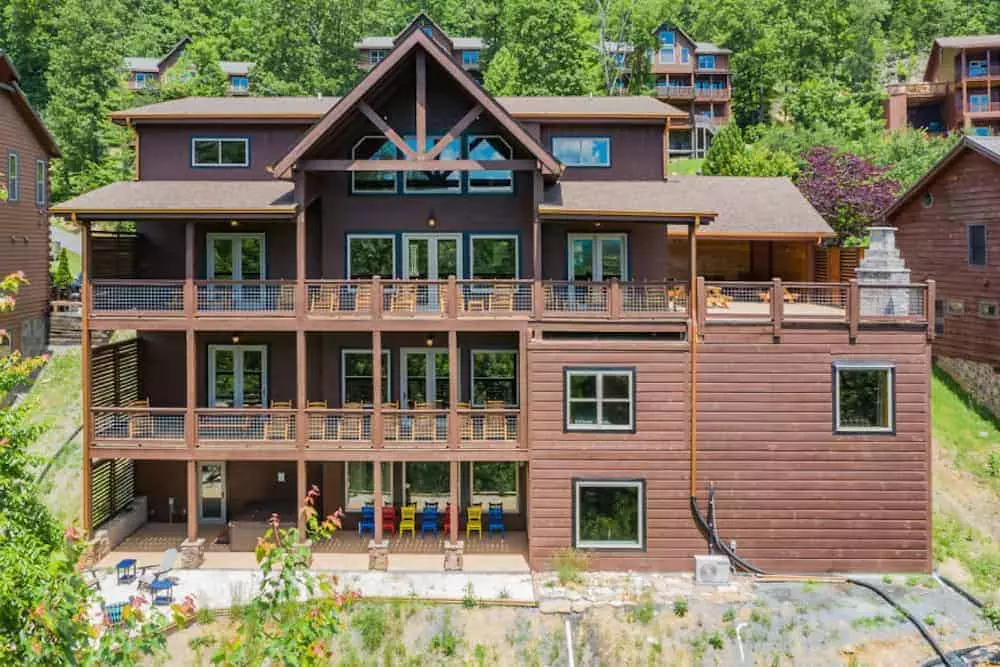 When you stay in one of these huge cabins, you'll never have to worry about being too crammed. All of our 16 bedroom cabins have even more bathrooms, meaning your space will never be overcrowded. If you've ever been on a vacation where you worried about your lodging being able to fit everyone, you know the stress of a smaller space. With these cabins, you don't have to worry about making extra accommodations for anyone since everyone is guaranteed a room! Everyone in your group will thank you for finding such an awesome cabin that provides all kinds of space!
2. These Cabins Are Perfect for Huge Group Gatherings
Whether you're gathering for a family reunion, corporate or church retreat, or even a holiday, our 16 bedroom cabins in the Smoky Mountains are perfect for your group! When vacationing with others it can be stressful when everyone is scattered at different cabins or hotels. With these cabins you'll have all of your favorite people together the whole time. Hang out with everyone in one of the massive kitchens or the giant porches with tons of rocking chairs! Your next gathering will be one your group will never forget when you book one of our cabins!
3. You Don't Have to Leave to Have Fun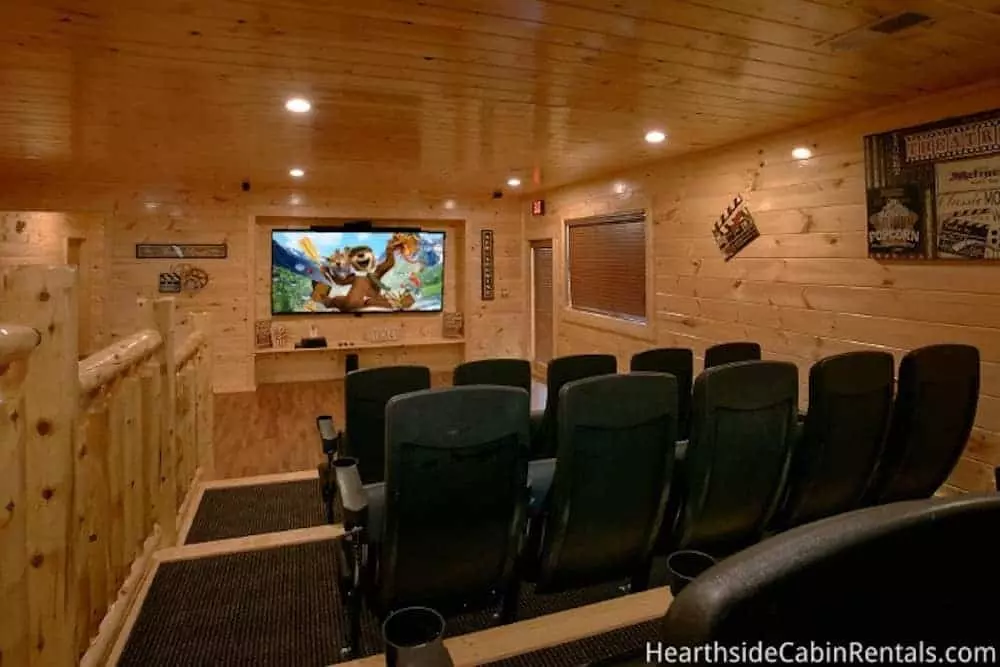 When you stay in a cabin this large, you don't even have to leave to have fun! With all the amenities that we offer, your group may be perfectly fine just staying in for a day. Enjoy game rooms, home theaters, indoor and outdoor pools, cozy fireplaces, hot tubs and more! Kids and adults alike will all find something fun to do in one of our cabins, so whether you're coming with your work colleagues or youth group, you're guaranteed an awesome experience! If you do decide to venture away from your cabin, make sure you visit all the fun activities and attractions in the Smokies! If you want to save some money on your outings, check out our Freedom Fun Pass
4. Your Group Will Save Money
Vacationing as a group can be expensive! When everyone has to book separate arrangements, each individual ends up paying more than they would if everyone just split the cost of a massive cabin. All of our 16 bedroom cabins in the Smoky Mountains sleep at least 64 at the minimum, so if every person or family splits the cost of the cabin evenly, they'll actually pay less than they would if they had to book separate cabins. In order to save money on lodging so you can spend it on fun vacation activities, we recommend booking your group one of our large cabins.
Now that you know all about our 16 bedroom cabins in the Smoky Mountains, we hope you and your group will come see us soon! If you're planning a large group vacation, we'd love to assist in any way we can. Let us help make your Smokies vacation one to remember!