'Sweet Home Sextuplets' Family Stays with Large Cabin Rentals on Pigeon Forge Vacation
September 02, 2019
Recently, the Waldrop family from the popular TLC show, "Sweet Home Sextuplets" took a much-needed vacation to Pigeon Forge. We were honored to have them stay in one of our amazing Smoky Mountain cabins! The "Sweet Home Sextuplets" family found their home away from home in our 16 bedroom Big Elk Lodge cabin. We've got the inside scoop on the Waldrop family's vacation and how you can enjoy a stay in one of our large cabin rentals too!
'Sweet Home Sextuplets' Pigeon Forge Vacation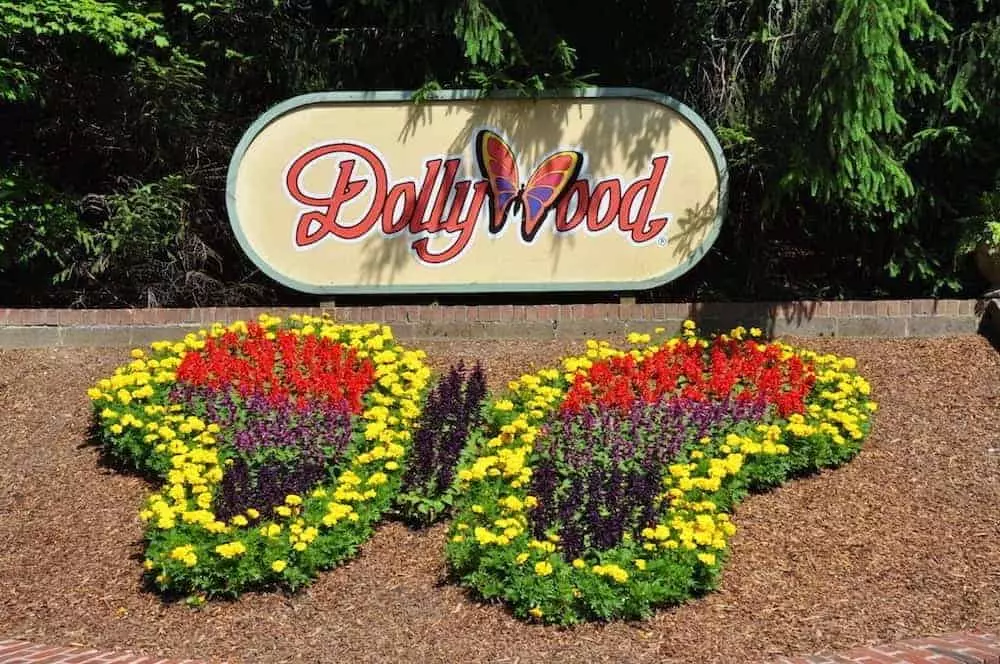 In the show's sixth episode of the second season, "Vacation: Impossible," the Waldrop family, including Courtney and Eric Waldrop and their 9 kids, packed their bags and headed to Pigeon Forge! The Season 2 episode followed the family during their visit to some of the most popular attractions in town. On one day of their vacation, they visited the world-class theme park, Dollywood. After a full day outside, they decided to enjoy a day inside at WonderWorks for some educational fun!
The episode also showed the Waldrop family spending time in their cabin! For a family that size, you need a cabin rental that will match. That's why our Big Elk Lodge cabin was the perfect place to stay. With 16 bedrooms, there was more than enough space for everyone. Not to mention, The Big Elk Lodge is pet friendly, so the family got to bring along their four-legged friend, Bell!
See a photo of the family's trip to Dollywood below:
About The Big Elk Lodge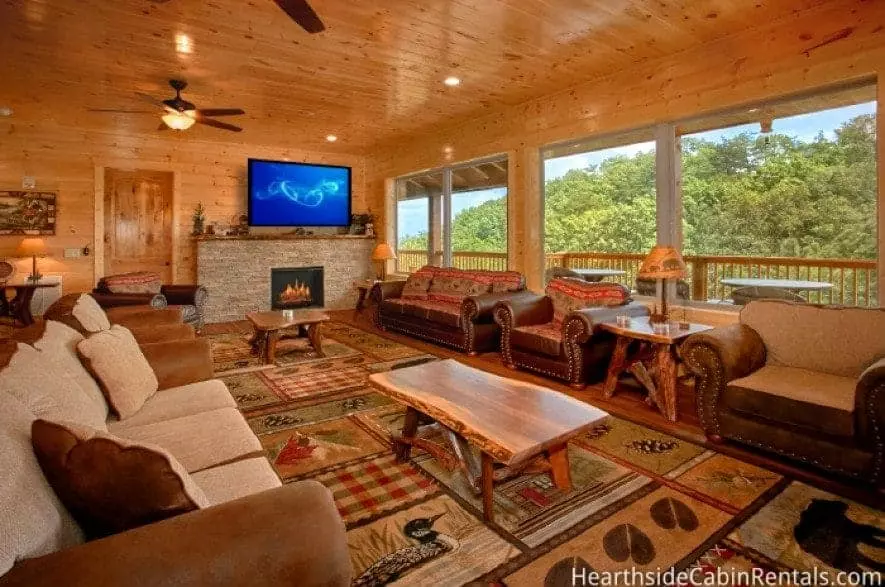 The Big Elk Lodge is one of our biggest cabins in the Smoky Mountains! This 16 bedroom cabin can accommodate up to 74 guests, making it perfect for any large group vacation. It's tucked away, offering a peaceful stay away from any neighbors and traffic. Not only will you have all the comforts of home, like a full kitchen, separate bedrooms, a fireplace, laundry facilities, and more, but you'll also have bonus amenities that will take your vacation to the next level. Enjoy incredible mountain views, a home theater system, a pool table and air hockey, and so much more. You'll also be just a short drive away from all the best area attractions, like Dollywood!
If you want to experience a stay in this wonderful cabin that was featured in "Sweet Home Sextuplets," click here to reserve your stay!
More About our Large Cabin Rentals in the Smoky Mountains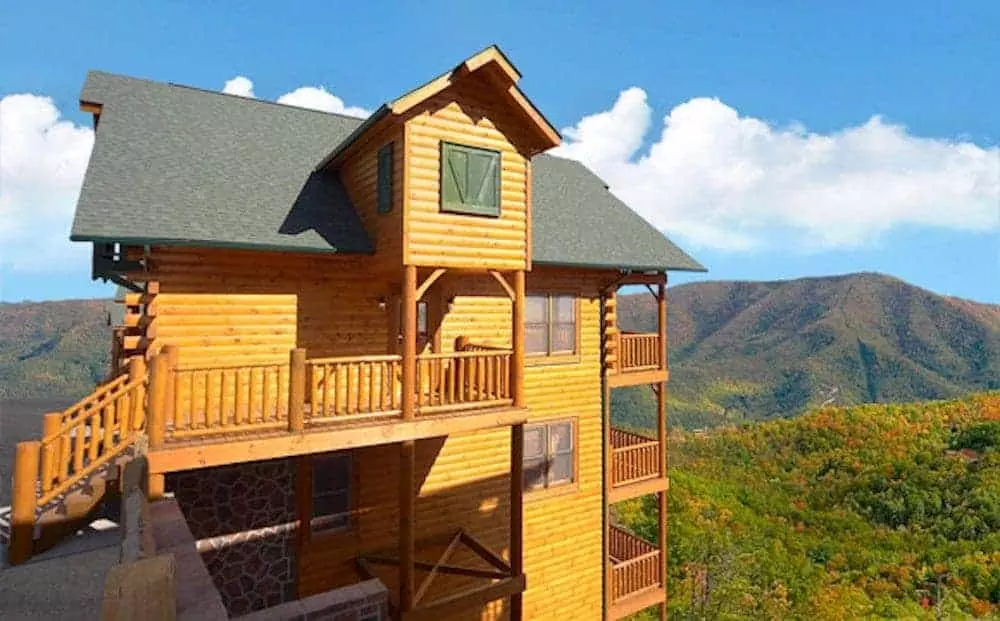 We offer a variety of large cabin rentals in the Smoky Mountains that can fit any vacation type, from a big family vacation, to a corporate retreat, to a wedding. Our large cabins range in size from 4 bedrooms to 18 bedrooms! You'll have no trouble finding a cabin that comes with everything you need for an enjoyable stay. We have cabins with home theaters and game rooms, cabins with indoor pools, and even cabins with their own miniature golf courses!
If seeing how much fun the Waldrop family had in Pigeon Forge made you want to visit, come stay with us! Take a look at all of our large cabin rentals in Pigeon Forge and book your vacation today.