Top 3 Places to Play Laser Tag in Pigeon Forge
December 09, 2022
When you're staying in a large cabin with family and friends, you may be trying to come up with activities to keep yourselves and the kids entertained. A great group activity you can all participate in is laser tag in Pigeon Forge! You can all be on one team, or you can play on opposing teams if you have enough people. Either way, you guys will have a blast racing around the arena shooting lasers at your target! Here are the top 3 places where you can play laser tag in Pigeon Forge:
1. Battleground Tactical Laser Tag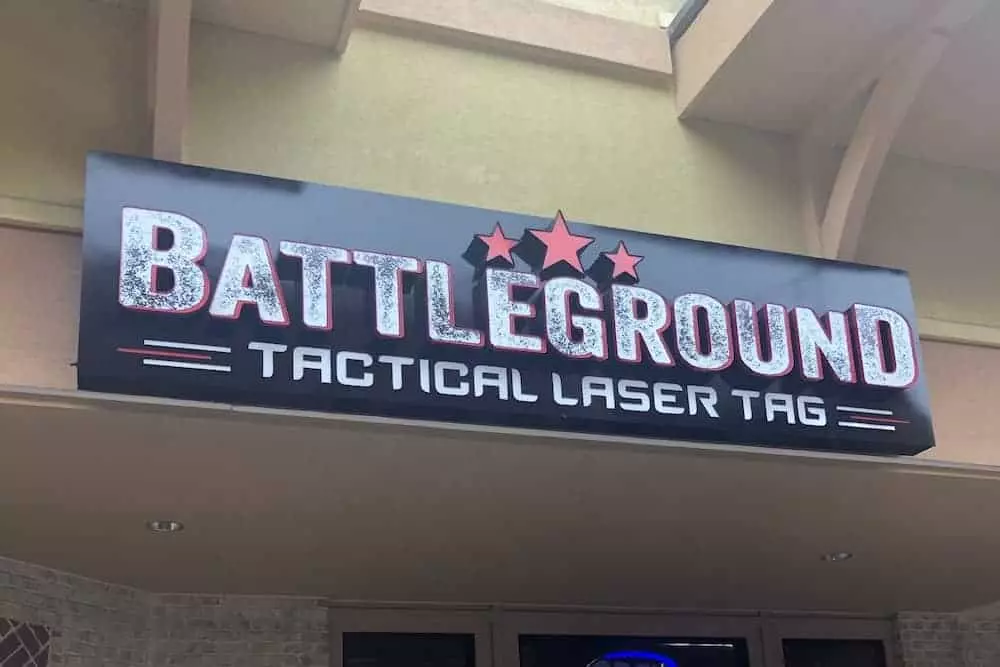 If you are spending any time at The Island while you're in town, you can always head to Battleground Tactical Laser Tag for some fun! This arena is family owned and operated, and it's a little different from other laser tag arenas in the area. If you enjoy playing games like Halo, Call of Duty, or Fortnight, then this is the arena for you! Slide on your headband, grab the laser gun, and head out into the 2,700-square-foot laser tag arena to start playing!
Battleground Tactical Laser Tag isn't the only fun activity your group can enjoy while you're visiting The Island in Pigeon Forge! You can take old time photos dressed in the outfits of your choice, knock into each other on the bumper cars, or make your way through the mirror maze!
2. Lazerport Fun Center
One of the best places to play laser tag in Pigeon Forge is Lazerport Fun Center. They have the largest laser tag arenas in the Smoky Mountains, so your group will have a blast running around together as you play! Lazerport has 2 laser tag arenas that are over 7,000 square feet each, and you'll find several obstacles and barriers to hide behind as you try to hit the targets on the other teams' vests with your laser gun.
In addition to laser tag, you can play all kinds of arcade games at Lazerport Fun Center. There are claw machines, jackpot games, racing games, and so much more. Rack up all kinds of points, and trade them for prizes before you leave! Other fun things to do at Lazerport include mini golf, go karts, and axe throwing.
3. WonderWorks
You may have heard of WonderWorks, or the upside down house, but did you know they have a laser tag arena? Kids and adults will have fun running around barriers in the arena to try to accumulate points for their team by shooting the laser gun at the targets of vests of the other team. You'll also have fun navigating the blacklight maze that looks like you stepped onto a futuristic planet! WonderWorks is a great place to play laser tag in Pigeon Forge!
Access to play laser tag is included in the ticket price of regular admission to this interactive museum in Pigeon Forge, so you can have a blast playing this game as a group and also check out some of the other fun experiences! You can climb a rock wall, lay on a bed of nails, and experience hurricane force winds, to just name a few other fun activities you won't want to miss!
Your group will make so many memories when you visit these places to play laser tag in Pigeon Forge. No matter what you decide to do, you'll have a great time! Want to find some other fun things to do while you stay with us? Look through the Freedom Fun Pass to see what attractions you'll receive free tickets to as a thank you for choosing to stay with us!