Top 4 Diners in Pigeon Forge You Need to Try
February 12, 2023
When hunger strikes during your vacation, you can enjoy a cheap and delicious meal at one of the diners in Pigeon Forge! These popular restaurants feature a wide variety of comfort food to satisfy your appetite, so start your day with a big breakfast or wind down in the evening with a hot plate of your favorite food. Here are the top 4 diners near our cabins you need to try during your vacation to the Smoky Mountains:
1. Sunliner Diner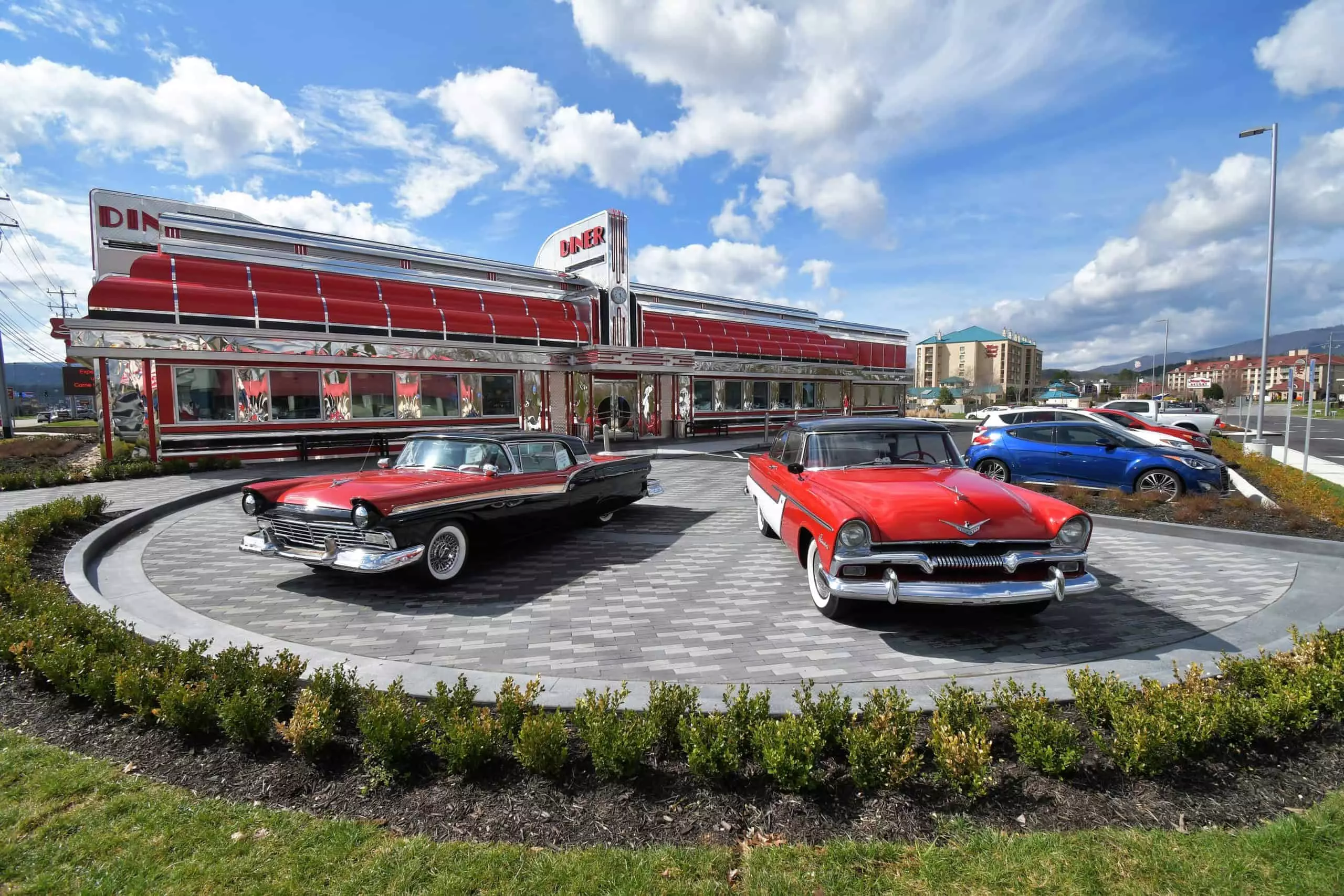 The Sunliner Diner is one of the newest diners in Pigeon Forge and takes you on a virtual journey back to the 1950s, complete with a beautiful chrome exterior, classic cars, vintage retail shop, and an interior themed to match. The scrumptious breakfast menu items are served all day long, so feel free to sleep in late during your vacation. The lunch and dinner menu features sandwiches, burgers, and salads. You'll also find specialties such as chicken & waffles, Sunliner meatloaf, beer battered fish & chips, and country fried steak. Be sure to save room for an authentic 1950s milkshake, sundae, or ice cream float.
2. Mel's Classic Diner
One of the top diners in Pigeon Forge is Mel's Classic Diner, which offers a 50's diner experience with great American classic food and a fun atmosphere! You can also count on plenty of friendly southern hospitality at this restaurant that has been family owned and operated since 1993. You will find something for everyone on the expansive menu, ranging from hearty breakfast meals and juicy burgers to legendary banana splits. Mel's Diner even features a complete line of limited edition t-shirts and other gifts to remember this unique dining experience in Pigeon Forge! It's arguable the most popular diner in the Smokies.
3. The Diner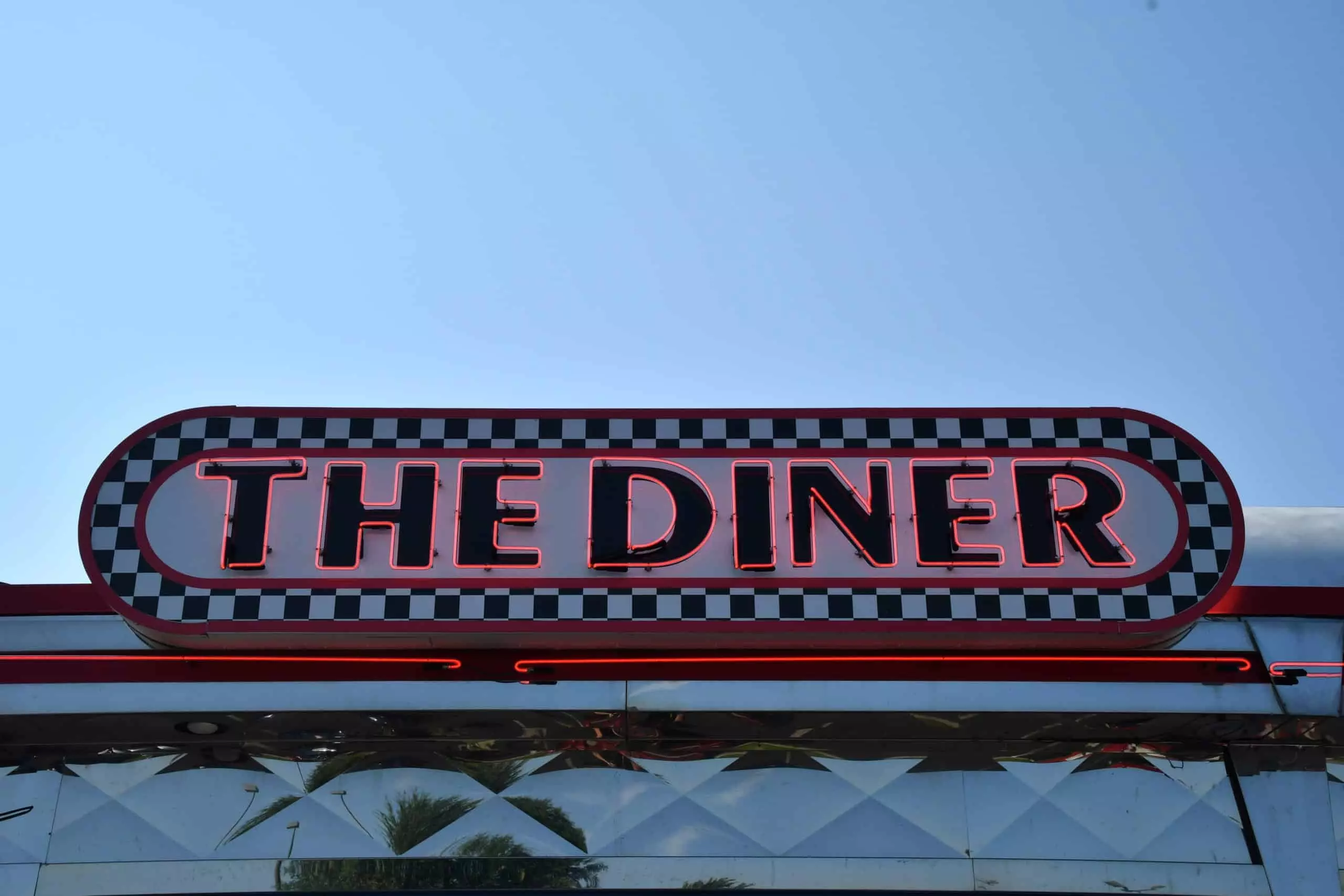 The Diner is located just north of Pigeon Forge in Sevierville TN and features a menu with a blend of all-American food, ranging from burgers, fries, and shakes to traditional home cooked meals. This locally owned restaurant also offers a fun ambiance, complete with poodle skirts and a jukebox. Choose from a wide variety of delicious options, including specialties like the hand battered catfish dinner, sirloin beef tips, ribeye steak, and open-faced roast beef. The Diner also features some incredible desserts to tempt your sweet tooth, such as banana pudding, bread pudding, New York cheesecake, and authentic southern-style cobblers!
4. The 50's Diner
If you want to taste the best burgers in town, head on over to the 50's Diner for a tasty meal! Whether you want to sit at a table or a stool at the counter, you will enjoy the charming ambiance and inviting menu at this budget friendly restaurant. You can choose from a la carte items such as cheeseburgers, chili cheese dogs, and BLTs, or upgrade to one of the combos that includes fries and a drink. You won't find a better deal around for ice cream, root beer floats, and banana splits, so be sure to include the 50's Diner in your vacation plans!
If you love these diners, we have some more restaurants we think you'll enjoy! Take a look at the top 5 Southern restaurants in Pigeon Forge and Sevierville.