4 Group Activities in Gatlinburg TN You Don't Want to Miss on Vacation
July 27, 2020
Our large cabin rentals are the perfect place to stay when you have a large group visiting Gatlinburg TN. You will have a great location and enough space for everyone to stay together. Plus, there are a lot of great things to do in Gatlinburg for your whole party. Here are 4 of the best group activities in Gatlinburg TN you don't want to miss:
1. Gatlin's Smoky Mountain Fun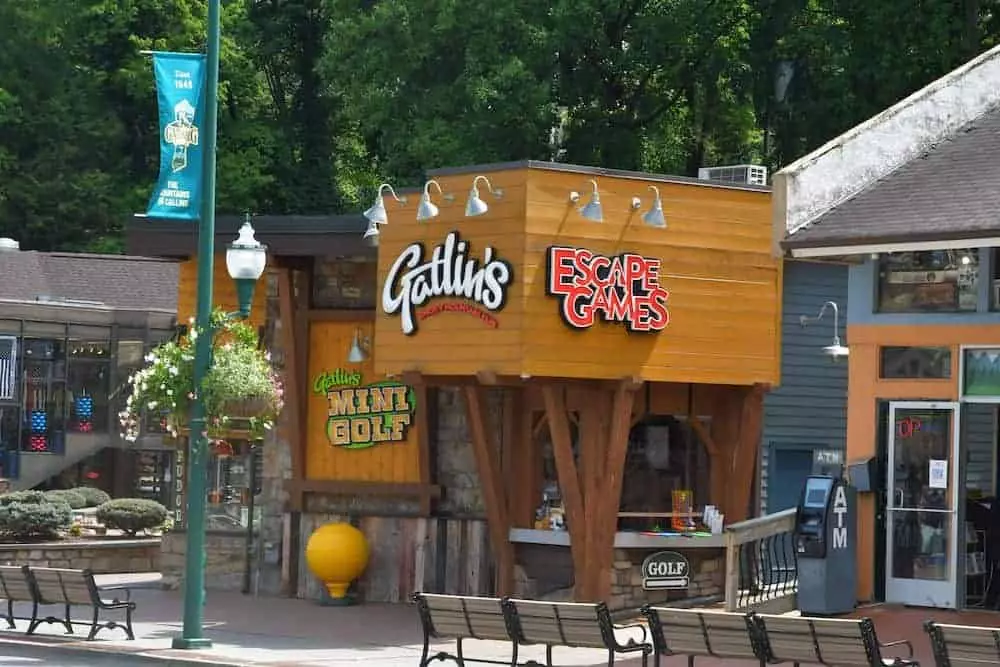 Formerly known as Fort Fun, Gatlin's Smoky Mountain Fun is the perfect place for your group to spend time together. Gatlin's has a lot of different things for your group to do like mini golf, laser tag, bumper cars and escape games. Everyone will love being able to choose which games they want to play and, with indoor and outdoor mini golf, the weather will never be a factor for missing out on the fun again. They offer rates for groups of 12 people or more, so the more the merrier!
2. Mysterious Mansion of Gatlinburg
This is one of the best evening time group activities in Gatlinburg TN – a haunted house! The Mysterious Mansion of Gatlinburg is a great year-round spooky attraction for visitors to experience. They've been working on new, scarier sets for you to see this 2017 season. They open later in the afternoon, but that's so you can get the real feeling of horror when you step into the haunted house. Visit when they first open in the afternoon or make a reservation for later at night, the choice is yours. Visit this attraction if you dare!
3. Ober Gatlinburg
When in the mountains, do as the locals do and visit Ober Gatlinburg with your group! This attraction has a lot of great group activities. You can go ice skating in the summer, skiing in the wintertime or take a ride on the mountain coaster any time of year. If your group includes some younger kids, there's a playground that they can enjoy here, too. There's even an area specifically used to view the animals of the mountains, so get your cameras ready! Ober Gatlinburg has great group rates, so you should check it out for when your group comes to visit the area.
4. Visit Ripley's Aquarium of the Smokies
Voted as one of the best aquariums in North America, Ripley's Aquarium of the Smokies offers many different things to see and do. Every member of your group will find something they love about it. One of the most popular exhibits at the aquarium is the Touch a Ray Bay. This is where you can step up to a giant pool of rays and learn all about the amazing creature. While there is a guide in the middle answering questions and giving you information, feel free to step up to the tank and run your hand across the backs of the rays. This interactive exhibit is fun for the whole group and will leave them wanting to check out what else there is to do inside the aquarium.
Now that you know about the best group activities in Gatlinburg TN, be sure to check out a few of our other favorite area attractions and start planning your group trip to the mountains. We can help you get the best rates on group attractions in the area, so give us a call today!