4 of the Best Shows in Pigeon Forge TN That Offer a Group Discount
May 20, 2023
When staying at our affordable cabin rentals with your group of family and friends, you will find plenty of fun activities to do nearby, including some spectacular shows! Whether you want to enjoy live country music performances, laugh at some hilarious slapstick comedy, or watch real lumberjacks in action, you can do it all in Pigeon Forge! The best part is that many of these shows offer a fabulous discount for groups! Here are the 4 best shows in Pigeon Forge TN that offer a group discount:
1. Country Tonite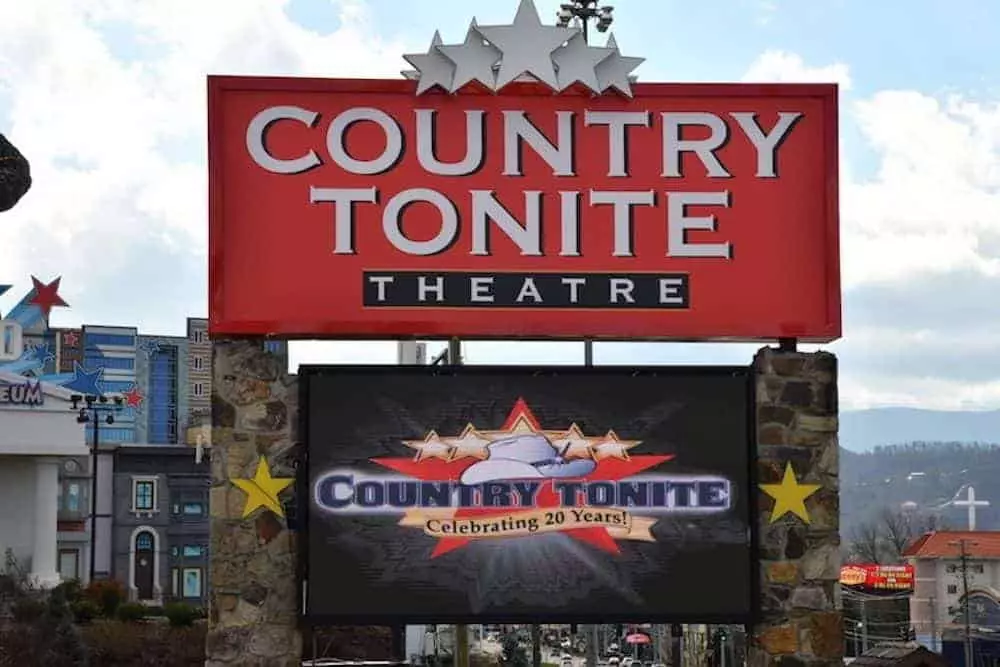 Country Tonite is an award-winning Pigeon Forge show that has something for everyone in your group! This 2 hour show not only features a ton of great country music, but also dancing, comedy, gospel and American patriotism! This is the type of "feel good" show that will stick with you long after your vacation is over, so be sure to catch a performance while you are in town! While the tickets are already very affordable, your group can qualify for a discount if you have at least 20 or more adults! Just remember to make your group reservation as soon as you know your plans!
2. Paula Deen's Lumberjack Feud
Another one of the top shows in Pigeon Forge TN that offers a group discount is Paula Deen's Lumberjack Feud! This action packed show features real lumberjacks competing in a variety of thrilling events, ranging from axe throwing and speed climbing to the famous log rolling competition! During this 90 minute performance, prepare to be on the edge of your seat as you cheer on the lumberjacks! Note that discounted rates are valid for groups of 15 people or more with an advance reservation as long as one person pre-pays for the entire group! Plus, you'll also get a delicious Southern supper to enjoy while you watch, which includes a BBQ sandwich, coleslaw, baked beaks, a drink, and a cookie.
3. Hatfield & McCoy Dinner Feud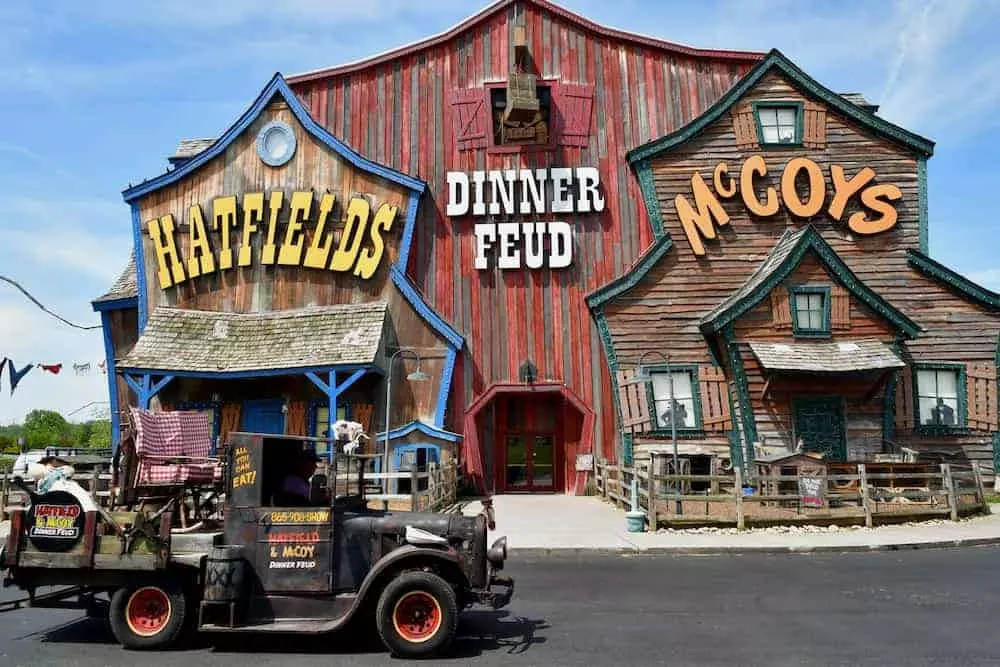 When your group is craving a delicious meal and a night of laughter, don't miss the Hatfield & McCoy Dinner Feud! This popular dinner show puts you right in the middle of the longest running feud in history as the Hatfield and McCoy families attempt to settle their differences mountain-style! The show features singing, dancing, mighty feats of strength, lots of hillbillies and tons of laughs, not to mention a few diving dogs! As if that doesn't sound good enough, it all comes with an all-you-can-eat Southern homestyle feast! Groups of 20 or more qualify for a discount, so submit your reservation request in advance!
4. The Comedy Barn
The Comedy Barn not only offers one of the best shows in Pigeon Forge TN, but it is the most successful clean comedy theater in the world! This hilarious 2 hour show is jam packed with side-splitting jokes and wacky antics that will leave your group laughing until you just can't laugh anymore! Each performance features a fun blend of singing and dancing too, so don't miss the longest-running comedy show in the Southeast! The Comedy Barn offers deals for groups of at least 20 people, so be sure to contact them in advance for a reservation!
Want to know how else you can save money with a big group? Learn how to stay in a Pigeon Forge cabin with a group and save money!
Check out all of our cabins in the Smoky Mountains today to stay close to these awesome shows in Pigeon Forge TN! We look forward to welcoming you to our beautiful cabins!