Top 6 Group Pigeon Forge Activities for Thrill Seekers
April 08, 2022
As you're planning the next group trip for your friends, family, or another type of large group, you may be trying to figure out what you will do while you're in town. If you have quite a few thrill seekers in your midst, you may want to consider finding some exciting things to do in the area! From racing through the trees on a zip line tour to experiencing unique thrill rides, you'll find a ton of fun attractions you won't want to miss! Check out these top 6 group Pigeon Forge activities for thrill seekers:
1. Zip Lining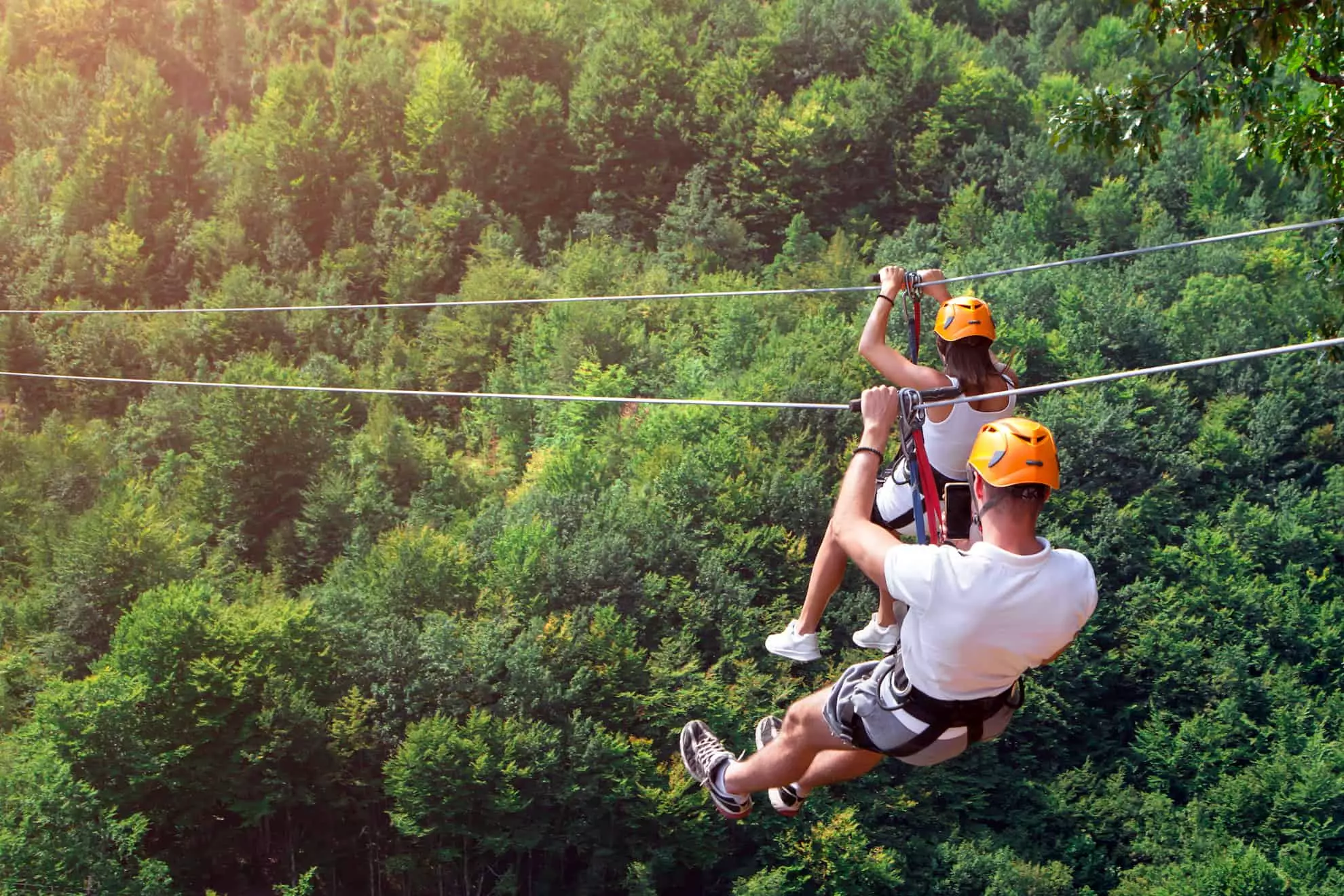 One of the most exciting things you can do with a group in the Smokies is to go zip lining! You'll race from platform to platform high above the ground and through the trees as your heart races, and there's nothing more exciting than that! Check out these best places to go zip lining in the Smoky Mountains while you're in town!
2. Riding Go Karts
Another one of the most thrilling Pigeon Forge activities you will want your group to experience is riding go karts. There are several tracks in the area where you can take people of all ages to enjoy racing each other along the curves of each track. Some attractions have special tracks for smaller children, and all of them have tracks that are ideal for everyone! Plus, you'll find quite a few other fun things to do at these go kart attractions!
3. Lumberjack Feud Adventure Park
Lumberjack Feud Adventure Park is a fantastic group attraction you won't want to miss! Not only can you enjoy watching the lumberjack show, you can head over to the Adventure Park and try your hand at some of the events, like the boom run, log roll, or speed climb. After you try these lumberjack events, you'll want to fly through the air on the Flying Ox, leap from the Timber Towers, and try the High Woodsman Challenge ropes course!
4. The Mountain Monster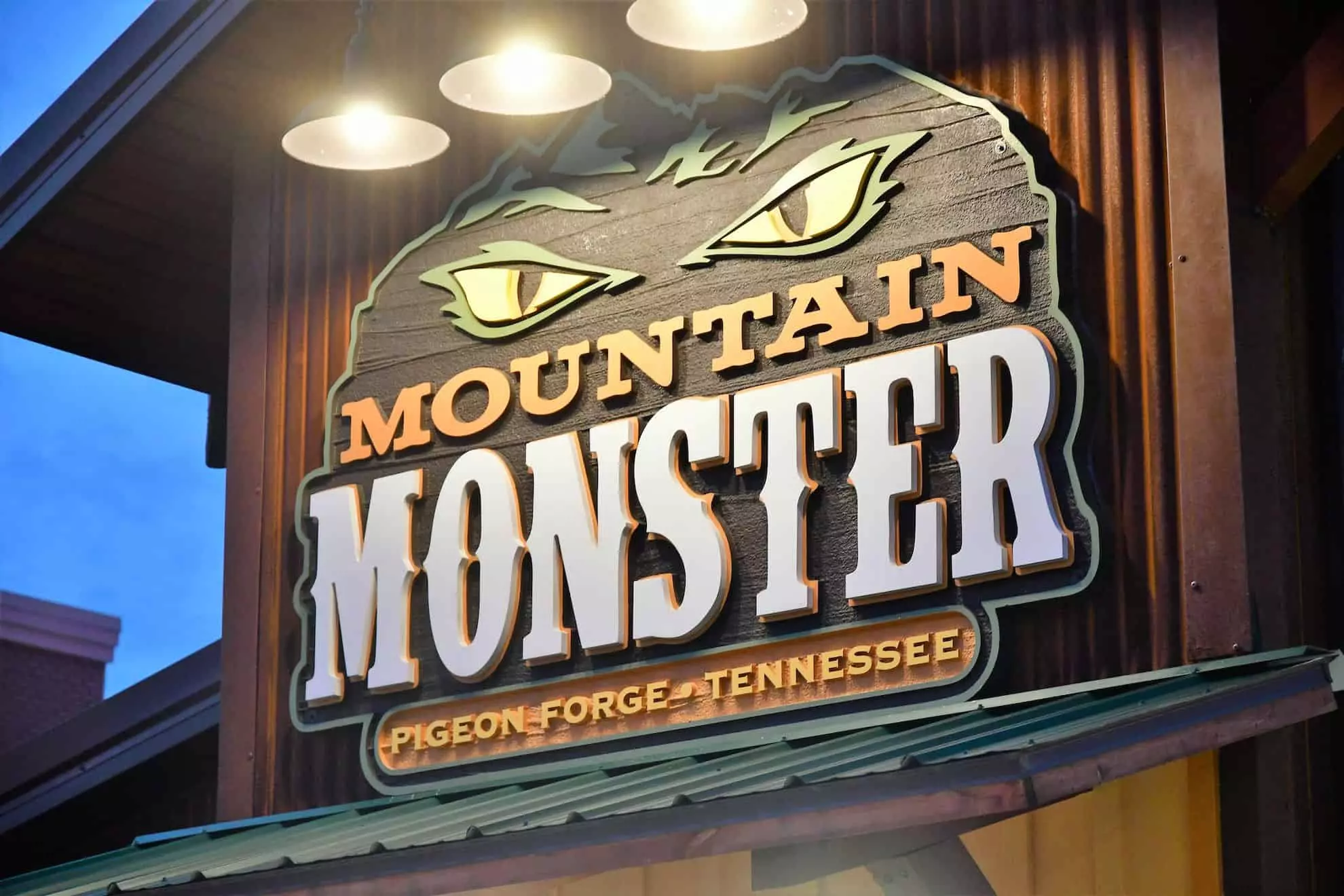 One of the newest Pigeon Forge activities that will have thrill seekers on the edge of their seat is The Mountain Monster rides. Located at The Mountain Mile, these 3 exciting experiences are something you won't want to miss. Fly high into the air and experience a flip at the top of Monster Launch, or get a great view at the top of the tower on Monster Fall and wait to be dropped at any moment. The biggest ride is The Monster Dive, where you ride to the top of a 200-foot tower, climb into the swing, wait to be lowered until you're facing the ground, then swing over the complex!
5. Flyaway Indoor Skydiving
If you've always wanted to go skydiving but want to start out with something a little more tame, you can always try Flyaway Indoor Skydiving! Get the experience of jumping out of a plane from the safety of the ground while still getting that same adrenaline rush! This is one of the Pigeon Forge activities thrill seekers won't want to miss!
6. Outdoor Gravity Park
Want to try something unique that will get you excited? Outdoor Gravity Park is the only zorbing park in the area! Riders climb inside an 11-foot inflatable ball and roll down a hill of their choice for a thrilling adventure! You can't miss out on this one-of-a-kind experience!
Now you know about the best Pigeon Forge activities for thrill seekers. Your group will love trying these fun and unique experiences on your next trip to the Smokies. If you're wondering what else you will do while you're in town, check out our Freedom Fun Pass you'll receive when you book a cabin with us to see what other attractions you can get discounted tickets to!