Top 4 Go Kart Tracks in Pigeon Forge You Have to Visit
July 12, 2019
If your group of family and friends is looking for a fun activity that you can all enjoy together, head on over to one of the thrilling go kart tracks in Pigeon Forge! Everyone will have a blast driving their own go kart in a friendly competition to see who can reach the finish line first! The best part is that all of these tracks are just minutes away from our cabins at Large Cabin Rentals! Here are the top 4 go kart tracks in Pigeon Forge that you have to visit with your family and friends.
1. The Wild Woody
One of the top go kart tracks in Pigeon Forge is the Wild Woody at The Track Pigeon Forge, which is also home to several other amusements such as miniature golf and bumper boats. The Wild Woody is a unique elevated track where you drive 3.5 stories up the circular ramp and then loop back down the other side. As if that doesn't sound awesome enough, there is even an exciting drop at the bottom of the ramp! You can choose to ride in a single kart or double up with a friend in one of the double karts!
2. Tennessee Twister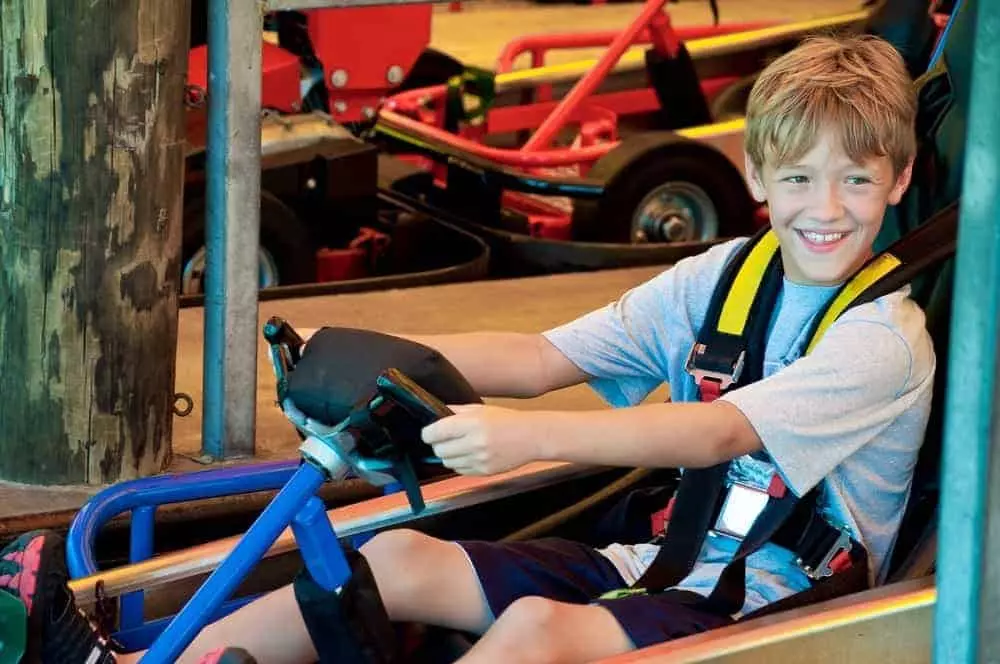 Buckle up your seatbelt tight for a ride on the Tennessee Twister, one of the most wild go kart tracks in Pigeon Forge! This wooden track at the SpeedZone Fun Park is almost like riding a roller coaster as your zip around the twists and turns! If you don't have the nerve to experience the Tennessee Twister, there are other go kart tracks at the SpeedZone Fun Park including the Slick Track and the Coaster Track. There is also a special Kids Track that is designed just for the young children in your group!
3. XTreme Track
Enjoy the ultimate Pigeon Forge go kart experience on the XTreme Track at the XTreme Racing Center! This track is 3,500 linear feet and is filled with winding turns and narrow straightaways, all of which you will experience while driving professional grade Sodi GT-5 go karts! These high speed European race karts are the fastest go karts in town, so prepare for the ride of your life! You can also purchase tickets for the combo run, where you drive the same XTreme Track as the GT-5 karts. However, in this case, you will drive the course in reverse in one of the XTreme Racing Center's innovative RT-8 professional racing karts!
4. Indoor Track at Blake Jones Racing Center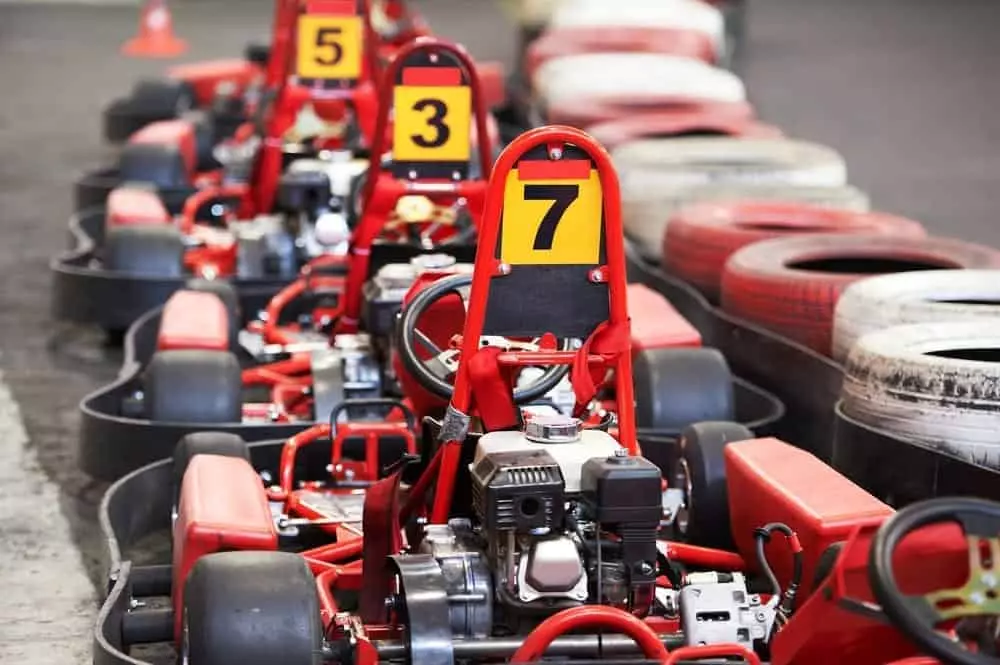 If you are worried that inclement weather has ruined your plans for go kart racing, just head over to the Indoor Track at Blake Jones Racing Center! As one of the top go kart tracks in Pigeon Forge, this track features unique electric karts that release no fumes and make hardly any noise at all! The indoor track was inspired by intense dirt track racing on an oval track and you can choose to drive in either a single car or a double car with a friend.
Now that you know where to find the best go kart tracks in Pigeon Forge, it's time to find other fun things to do in the area! Take a look at the most popular area attractions. We look forward to seeing you soon at Large Cabin Rentals!